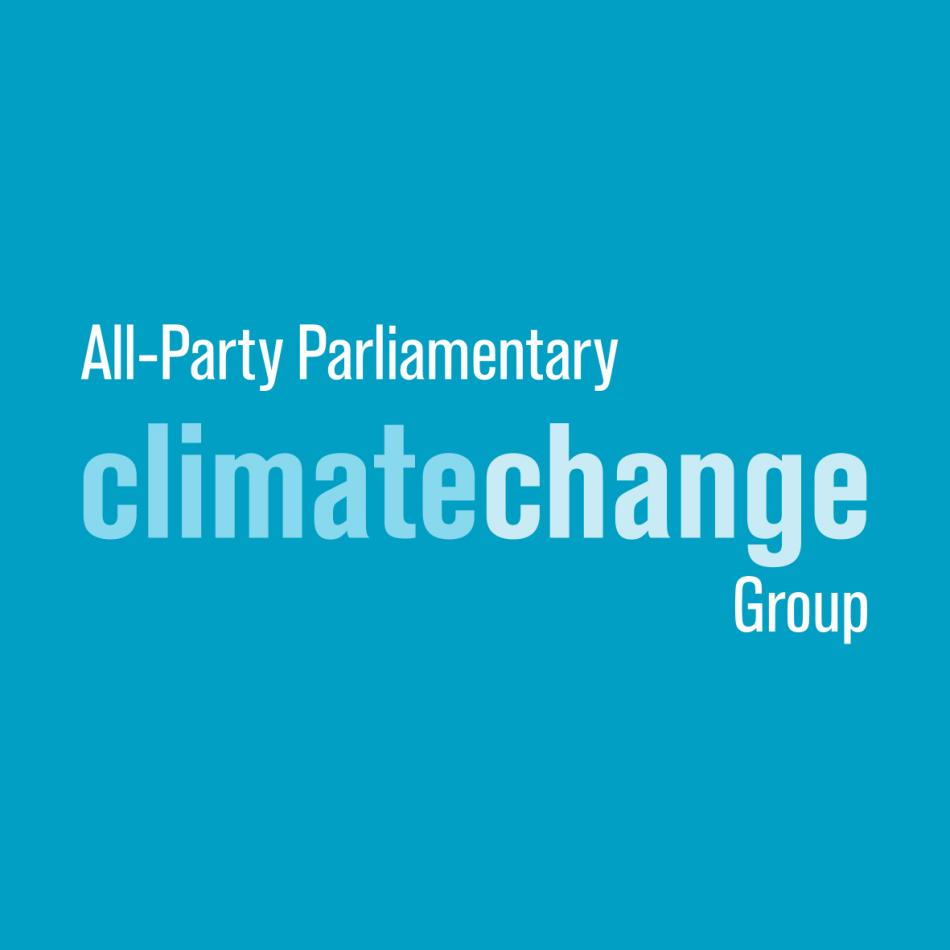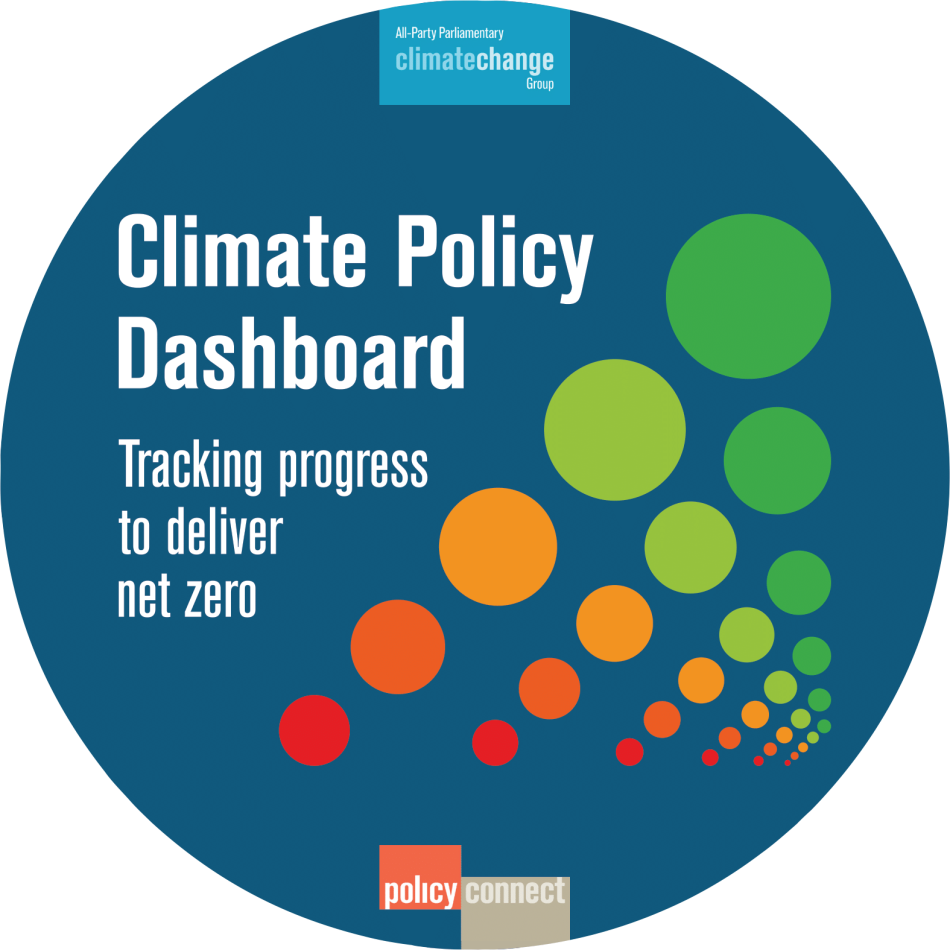 Transport Sector
CONTENTS
Progress Ranking and Key Recommendations | Sector Summary | Recent Policy Developments | Further detail: preliminary ranking | Further detail: CCC policy recommendations

Progress ranking and key recommendations
Progress Ranking: On the Way (5/10)

Key actions on the road to world-leading policy:

The Transport Decarbonisation Plan sets out ambitious targets to reduce emissions across all modes of transport but with no new funding announced these targets will have to be matched with the policies needed to deliver them in the future.
Recent policy announcements have brought forwards the phaseout date for petrol/diesel car sales, and provided additional funding for low-carbon transport.
The Government has committed to spending £2bn on active transport and £3bn on buses over the course of the Parliament.
In March 2021, the National Bus Strategy was published, committing to consulting on the phaseout of diesel buses, and aiming to make bus routes faster and more reliable.
The Government will include International Aviation and Shipping in the Sixth Carbon Budget, the first time IAS has been included in the Government's legislated climate targets. This must be supported by policy development to reduce emissions from aviation and shipping.
Disappointing policy action includes freezing fuel duty for the 12th year running, and the continued imbalance between funding for active and public transport (~£5bn), and for road-building (~£27bn).

Out of 35 recommendations for the transport sector, nine have been met in full already, with sixteen partially met, and ten not met.

The Government must act on the targets set in Transport Decarbonisation Plan. These strategies should contain the requisite ambition to put the sector on track to meet the UK's NDC, Sixth Carbon Budget and Net Zero target. They must include:

Policies to ensure an increasing proportion of car sales are electric vehicles in the build-up to 2030, to complement the phaseout date for petrol/diesel sales.
Stringent CO2 emission standards for remaining fossil-fuel vehicles (both in cars/vans and in HGVs).
Strengthening of schemes to reduce car use, including greater active/public transport.
Commit to UK international aviation reaching net-zero by 2050, limiting the reliance on GHG removals and curbing demand growth for aviation.
Providing a firm net-zero target for shipping, and developing policy incentives for zero-carbon fuels in shipping.
Sector Summary
Transport sector emissions in 2019 were 167 MtCO2e, or 32% of the UK total (CCC Sixth Carbon Budget, 2020). Of this, 22% was surface transport, and 10% was aviation/shipping.
Surface transport emissions fell 2% from 2018-19 (CCC Sixth Carbon Budget, 2020). Aviation emissions grew 1%, while shipping emissions fell by 7%. 
From 2019-2020 emissions fell 18%, 24% and 60% across surface transport, shipping and aviation (CCC Progress Report 2021) - this is dominated by reduced travelling due to the COVID-19 pandemic
Major emission reductions will come from zero-emission cars, behaviour-change and shifts to active/public transport, and aviation demand management.
Currently government ambition is only on track for one of these areas (zero-emission cars), and government policy is off-track in all three areas.

Transport sector share of territorial emissions, 2019
Source: Climate Change Committee - Sixth Carbon Budget (2020)
Recent Policy Developments
In July 2021, the Transport Decarbonisation Plan was published. The Plan contains the following set of key measures:

A consultation on phasing out dates for new non-zero emission HGVs, with a view to end the sale of all non-zero emission HGVs weighing greater than 26 tonnes from 2040, with lighter HGVs weighing from 3.5 tonnes up to and including 26 tonnes from 2035
The 'Transitioning to zero emission cars and vans: 2035 delivery plan', which sets out milestones towards phase out dates for petrol and diesel cars and vans.
A consultation on the Government's Jet Zero strategy, which will set out the steps to take to reach net zero aviation emissions by 2050

On road vehicles, the Ten Point Plan:

Brought forwards the phaseout date for new petrol/diesel cars to 2030, while allowing low-carbon hybrids to be sold until 2035. Between 2030-35 only models with 'significant zero emissions capability' will be able to be sold. The meaning of this phrase will be defined by consultation in 2021.
Committed to £2.8bn of funding to support the transition to EVs, including £1bn to support the development of Gigafactories (although only £500m will be allocated this Parliament), £1.3bn to accelerate the rollout of charging infrastructure, and £582m to extend the funding for EVs out to 2022-23 to reduce their purchases price for the consumer.
Committed to £20m of funding during 2021 to support trials for zero emission HGVs (whether hydrogen or electric).

The Ten Point Plan also introduced new measures for active and public transport, with a commitment to:

Provide £120m of funding to introduce new zero-emission buses by end of 2021.
Fund two all-electric bus towns, beginning this financial year.
Reiterates the Government's commitment to spending £2bn on walking and cycling, and £3bn on buses, over the duration of this Parliament.

Funding for decarbonisation technologies in aviation and shipping has also been announced, including:

£15m investment into FlyZero, a 12 month study focused on the strategy/technical and commercial barriers to introducing zero-emission aircrafts by 2030.
£15m competition for the production of Sustainable Aviation Fuels, which will be spent in 2021.
£20m funding in the Clean Maritime Demonstration Programme to develop clean maritime technology.

At the same time, a number of policy announcements have been made which will have a negative impact:

The Government has announced plans to cut Air Passenger Duty for internal flights, to support the domestic aviation sector. This will reduce demand for rail travel, which the Government should be urgently increasing.
A number of local airports have given planning approval for expanding capacity, such as Leeds Bradford and Southampton, despite the CCC highlighting that there should be no net expansion in airport capacity on the road to net-zero.
The Chancellor's 2020 and 2021 budgets have provided large funding for road-building and maintained the freeze on fuel duty, which will both likely increase demand for car travel, increasing emissions.
Further detail: Policy recommendations from the CCC
#

Focus

Key Recommendation from the CCC

Government Progress

Met?

1
Cars and Vans
Confirm bringing forward the ban on new petrol/diesel and plug-in hybrid car/van sales to 2032 at the latest. Apply the same rules to motorcycles.

The Government will end the sale of new petrol and diesel cars and vans from 2030; from 2035, all new cars and vans must be zero emission at the tailpipe.

Yes

2

Cars and Vans

Need policies to ensure that hybrids don't dominate near 2030 (as the sales ban on internal combustion engines approaches), but EVs do. This could include effective charging networks, and stringent CO2 targets for car producers.

 

The Transport Decarbonisation Plan and accompanying '2035 Delivery Plan' provides a series of actions which can help ensure that hybrids don't dominate near the ban. The Government will aim to introduce a new road vehicle CO2 emissions regulatory regime in 2024. If the new CO2 caps in g/km are sufficient, this could prevent hybrids dominating near 2030 The Government published the Electric Vehicle Infrastructure Strategy, setting out the government's vision and action plan for the rollout of electric vehicle charging infrastructure in the UK. The Government aims to reach 300,000 public chargepoints as a minimum in the UK by 2030, five times more than the amount of fuel pumps today. The Strategy details an additional £500mn of investment from "high-quality" public charging infrastructure across the UK. £450mn of this will be used to create a Local Electric Vehicle Infrastructure Fund (LEVI), under which local authorities will be able to bid for funding to install charging hubs and on-street charging points. The remaining £50m will be used to upskill and employ staff to work on public charging point planning and implementation.

Yes

3

Cars and Vans

Need financial incentives for EVs until they have lower upfront purchase costs, including vehicle excise duty (VED), fuel duty exemptions, upfront grants.

In March, the government cut its plug-in car grant for electric vehicles from £3,000 to £2,500 and excluded models that cost more than £35,000, which some groups have criticised as providing mixed messages. The Transport Decarbonisation Plan commits the following financial incentives to support EVs:

- £582m of grant funding. This will only run until 2022-23 (EVs are expected to reach upfront cost parity with petrol/diesel cars in ~2030)

- Favourable Company Car Tax rates for zero emission cars out to at least 2025

- EVs (both cars and vans) are exempt from Vehicle Excise Duty.

This is a strong set of policies, however it is disappointing that grant funding for EV purchase has been cut, and that it will currently only run until 2022/23

Partly

4

Cars and Vans

Reform of vehicle excise duty to provide stronger cost gradients between more and less polluting vehicles. The reforms should consider the impact and design of second and subsequent year rates, to ensure they encourage the purchase of zero-emission vehicles in the second-hand market.

There is no mention in the Transport Decarbonisation Plan of further reform to the Vehicle Excise Duty to make stronger gradients between more and less polluting vehicles. The CCC recommended this was achieved by mid-2021, and has now set a new date to achieve this recommendation by mid-2022

No

5

Cars and Vans

Provide a zero-emission vehicle mandate to car manufacturers, to drive an increasing sales of electric vehicles, rather than just a ban on fossil fuelled car sales.

The Government will introduce a zero emission vehicle mandate setting targets requiring a percentage of manufacturers' new car and van sales to be zero emission each year from 2024.

Yes

6

Cars and Vans

The Government must deliver on its commitment to fully electrify the central government car fleet by 2030, and extend to all government vehicles.

The Transport Decarbonisation Plan accelerated this target, with a commitment to make 25% of the Government car fleet ultra low emission by December 2022 and 100% of the Government car and van fleet zero emission by 2027.

Yes

7

Cars and Vans

Support for EV infrastructure needs to be increased, including:

Developing Project Rapid into a full strategy for the strategic road network, extending through the 2020s and beyond.
Keep current £1.3bn of investment to accelerate charging infrastructure rollout, and commit similar levels of funding throughout the 2020s
Continue and extend the £20m of LA funding via the Office for Low Emission Vehicles for on-street charging bays, extending to on-street charging for all those without off-street parking.
Implement the recommendations of the EV Energy Taskforce, in particular improving the consumer charging experience and making smart-charging accessible, appealing and cost-effective for as many EV users as possible.

 

Government should aim for there to be around 150,000 public charge points operating by 2025. These should be widely available across all regions of the UK.

In the Transport Decarbonisation Plan and accompanying Electric Vehicle Delivery Plan, the Government commits to:

a) Use the £950m committed in the Rapid Charging Fund (previously Project Rapid) to develop rapid chargers across the strategic road network. The strategy includes an ambition to install 2500 rapid chargers by 2030, with 6500 installed by 2035. There is also a commitment to support the private sector to deliver at least 6 high powered chargepoints at every motorway service area in England by 2023.

 

b) Reach 300,000 public chargepoints as a minimum in the UK by 2030

c) There is a commitment to support provision of on-street chargepoints until at least 2024/25 (the £20m of funding via the Office for low Emission Vehicles was for 2021/22). There is also a commitment to launch the Local Infrastructure Fund by Summer 2022, with £90m to support the rollout of larger on-street charging schemes and rapid charging hubs across England

d) The Electric Vehicle Delivery Plan notes the EV Energy Taskforce's recommendations, and highlights that the 2nd phase of the Taskforce includes a focus on consumers. The Government is working with disability charity Motability and the British Standards Institution to ensure that disabled drivers with visible and non-visible disabilities can use chargepoints as easily as possible

Yes

8

Cars and Vans

Network changes will be needed to support increased demand from EV charging (see power sector) and should implement the recommendations of the EV energy taskforce.

Smart charging will help to move demand away from peak times as well as helping consumers to benefit from lower cost off-peak electricity. The Electric Vehicle Infrastructure Strategy states that the Government alongside Ofgem will identify the role of smart charging in the public infrastructure network and consider mechanisms to deliver this and publish a joint Electric Vehicle Smart Charging Action Plan.

Partly  

9

Cars and Vans

Set regulations on UK new car/van CO2 emissions, to drive emission reductions through the 2020s, with a rigorous testing regime which is more than every 5 years.

Currently the fleet-wide cap on emissions from new vehicles is 95gCO2/km for cars and 147gCO2/km for vans. These targets will tighten by 15% in 2025. The Transport Decarbonisation Plan states that the Government will aim to introduce a new road vehicle CO2 emissions regulatory regime in 2024, to replace or strengthen these regulations. In the accompanying consultation on whether to pair this scheme with a ZEV mandate, there is discussion of how to deal with the issue that tested emissions performances do not necessarily correspond to real-world performance

Yes

10

Cars and Vans

A coherent policy to develop Giga-factories in the UK

The Government announced in January 2022 it will invest £100m in the Britishvolt gigafactory in the north-east of England. In July 2021 Nissan announced that they are creating a North East England electric vehicle manufacturing hub and the UK's first large scale gigafactory in Sunderland. The Government has committed £1bn to support the development of Gigafactories in the UK, but only £500m is pledged to be spent this Parliament. Greater funding and policy development will be essential to ensure that this strategic priority is achieved.

Partly 

11

Cars and Vans

Have an assessment of how best to re-use/recycle batteries, and develop competitive, large-scale battery recycling facilities in the UK

The £330 million Faraday Battery Challenge (funded by Government since 2017) is tackling the technical challenges of reusing and recycling battery components, with an aim of making them 95% recyclable by 2035, up from 10-50% today. The Government will launch a consultation in 2021, covering second-life use of batteries and battery waste as the number of EVs increase. The Government recognise the need to reassess the framework for large numbers of EV batteries and are reviewing the existing waste battery recycling legislation. However, there is no discussion of how to develop battery recycling facilities in the UK.

Partly

12

Cars and Vans

Implement minimum device standards for EV chargers

There is no mention in the Transport Decarbonisation Plan of implementing minimum device standards for EV chargers.

No

13

HGVs and Deliveries

Implement large-scale trails for zero-carbon HGVs. £20m has already been announced in 2021, but funding needs to be extended into the future so that commercial-scale trials can start in early-2020s and run for 5 years.

The Government has committed to investing £20 million in 2021 to fund zero-emission HGV freight trials to help position the sector to be able to phase out diesel trucks, but funding needs to be extended into the future so that commercial-scale trials can start in early-2020s and run for 5 years. This investment also includes designing electric road system and hydrogen fuel cell trials, developing technology and UK supply chains, and providing funding to demonstrate and prove real world applications of emerging battery electric trucks.

Yes

14

HGVs and Deliveries

Need to put a ban on new diesel HGVs by 2040. Gov is yet to consult on this – so first step is a consultation on an HGV sales ban in 2040

In the Transport Decarbonisation Plan, the Government published a consultation, closing on 3 September 2021, on ending the sale of all non-zero emission HGVs weighing greater than 26 tonnes from 2040, with lighter HGVs weighing from 3.5 tonnes up to and including 26 tonnes from 2035. The end of sale dates for new non-zero emission HGVs will be enforced through the green paper on a new road vehicle CO2 emissions regulatory framework for the United Kingdom, also subject to consultation.

Partly

15

HGVs and Deliveries

Set CO2 emission standards for HGVs - at least 15% reduction in CO2 intensity by 2025 and 30% by 2030.

In 2018, the Government agreed a voluntary, industry-supported commitment to reduce HGV GHG emissions by 15% by 2025, from 2015 levels. The Transport Decarbonisation Plan states that BEIS is expected to publish updated carbon values for use in policy appraisal later this year, which DfT will reflect in their appraisal guidance and tools at the earliest opportunity

Partly

16

HGVs and Deliveries

Introduce schemes to reduce HGV and van use. This could include:
a) Green last-mile delivery solutions with e-cargo bikes or urban consolidation centres
b) Improved freight logistics to reduce empty-running and optimise routes

The Transport Decarbonisation Plan commits to take forward measures to transform 'last mile' deliveries. This includes exploring innovation in the Category L sector, and researching the legal and practical issues of compulsory consolidation centres to be piloted. Pilots will seek to ensure that the majority of urban deliveries are consolidated and transferred to zero emission vehicles for the last mile. This rhetoric needs to be met with strong policies. 

No

17

Road Demand, Active and Public Transport

Strengthen support for, and provision of, schemes to support walking, cycling and public transport to reduce demand for higher-carbon travel:

Provision of infrastructure for active travel and other support schemes, as well as measures to make it less attractive to drive, are needed.
This should include maintaining positive behaviour shifts and addressing risks resulting from the COVID-19 pandemic.
Working across delivery bodies (e.g. local authorities) is critical.

In July 2020 the Prime Minister launched plans to boost cycling and walking, with a vision for half of all journeys in towns and cities to be walked or cycled by 2030. The 33 commitments set out in 'Gear Change' plan to achieve this and are supported by a £2 billion package of new funding for active travel over five years. The Transport Decarbonisation Plan commits to delivering a "world class" cycling and walking network in England by 2040, achieved by delivering comprehensive cycling and walking networks in all large towns and cities and widespread delivery of measures to enable cycling and walking in local areas. This includes enabling behaviour change through targeted personal incentives, such as GP prescribing, existing tax reliefs and rewards programmes.T he Gear Change strategy describes the Government's priorities on supporting cycling and walking. This has four focuses:

Improving streets for cycling and people
Putting cycling at the heart of decision-making
Empowering and encouraging Local Authorities
Enabling people to cycle and protecting them when they do

Partly 

18
Road Demand, Active and Public Transport
Decisions on investment in roads should be contingent on analysis justifying how they contribute to the UK's pathway to Net Zero. This analysis should demonstrate that the proposals would not lead to increases in overall emissions. Wherever possible, investment in roads should be accompanied by proportionate investment in EV charging infrastructure and in active travel and public transport.
The Government has committed to reviewing the current National Policy Statement on National Networks in light of the government's legal commitment to net zero. The Government aim to begin the review soon and for it to be completed no later than spring 2023. The key decision point will be whether the Government addresses the compatibility of road-building with climate action, whether through a net zero test or other consideration.
Partly
19
Road Demand, Active and Public Transport

Develop policies to drive more resource-efficient construction and use of existing low-carbon materials. In transport the focus should be on:

Finalising the reporting methodology for whole-life carbon standards
Contributing to a plan for phasing in mandatory whole-life reporting followed by minimum whole-life standards for all roads and infrastructure by 2025, with differentiated targets by function, scale, and public/private construction

The Government states that the Department for Transport has initiated a Carbon Management Programme to embed an integrated system for managing whole life carbon of infrastructure projects at a portfolio level but there is no detail beyond this.
No

20

Road Demand, Active and Public Transport

Mandate a phase-out of new sales of all diesel buses and coaches by 2040 at the latest.

This should include a requirement for new sales of diesel vehicles operating on shorter, urban routes to end considerably sooner.
Local authorities should be empowered to continue driving zero-emission bus take-up and to deliver improvements to bus services.

The Transport Decarbonisation Plan are consulting on a phase out date for the sale of new non-zero emission buses and coaches. DfT have begun consulting on an appropriate date to end the sale of new non-zero emission buses and on the introduction of the appropriate supporting policy and regulatory framework. An initial consultation closed on 11 April 2021 and there will be a further consultation later this year. DfT will consult on a phase out date in due course for the sale or purchase of new non-zero emission coaches.

 

Partly 

21

Road Demand, Active and Public Transport

Set out a clear vision to deliver Net Zero in rail, and support Network Rail and other bodies in delivering the target to remove all passenger diesel trains by 2040. This should cover a mix of zero-emission technologies (e.g. track electrification, battery-electric, hydrogen and hybrid trains). The strategy should be published by 2021 as recommended by the National Infrastructure Commission.

The Transport Decarbonisation Plan states the following ambitions: - remove all diesel-only trains (passenger and freight) from the network by 2040 and deliver a net zero rail network by 2050, with sustained carbon reductions in rail along the way. - deliver an ambitious, sustainable, and cost effective programme of electrification guided by Network Rail's TDNS - supporting the development of battery and hydrogen trains and to be deployed on the network as railways are decarbonised In the 2021 Progress Report, the CCC suggests that these plans are underway. They must be finalised and published before COP26 to demonstrate the UK's ambition in transport decarbonisation, clear policies must be set out in the Rail Decarbonisation Strategy

The Government said they will implement an ambitious, sustainable, and cost-effective programme of electrification between now and 2050 and deploy hydrogen and battery trains on some lines, where they make operational and economic sense, but no formal programme has been confirmed

Partly

22

Aviation and Shipping

Include international Aviation and Shipping in the Sixth Carbon Budget (and integrated into Net-Zero Target)

International Aviation and Shipping was included in the Sixth Carbon Budge

Yes

23

Aviation and Shipping

Commit to UK international aviation reaching net-zero by 2050, including limited but verifiable GHG removals, and demand management. Should also introduce a net emissions trajectory for aviation, which could be based on the aviation target in the CCC's Sixth Carbon Budget analysis balanced by 40% of UK removals.

The Government announced a consultation on its Jet Zero strategy, closing on 8 September 2021, which will set out the steps to take to reach net zero aviation emissions by 2050. The DfT are proposing a suite of policies to support industry to reduce and, where possible, eliminate carbon dioxide emissions from aviation. The consultation will inform the final jet zero strategy. These policies span 5 different measures that aim to: - improve the efficiency of our aviation system - accelerate the development and deployment of sustainable aviation fuels - support the development of zero emission flight - ensure we use markets to drive down emissions in the most cost-effective way - influence the behaviour of consumers

 

Partly

24

Aviation and Shipping

Should be no net increase in airport capacity, unless the sector is clearly on track to outperform Net-Zero trajectory

Aviation Decarbonisation Strategy yet to be released, but recent approvals of regional airport expansion are not compatible with this recommendation, unless matched by closure of runways elsewhere.

No

25

Aviation and Shipping

Monitoring non-CO2 effects of aviation, and working to identify mitigation options for non-CO2 options. As a minimum, should be targeting no additional non-CO2 warming from aviation by 2050.

There was been no action on monitoring the non-CO2 effects of aviation. The Jet Zero consultation paper states the Government is improving understanding of non-CO2 impacts and will ensure that the latest scientific understanding of aviation non-CO2 impacts is used to inform policy.

No

26

Aviation and Shipping

Support is needed for near-term deployment of sustainable aviation fuel (SAF), whether capital funding or loan guarantees. Need something more bespoke and stronger than the renewable transport fuel obligation. Introducing a SAF blending mandate by 2025 would be good, to drive demand for low-carbon fuels. Current uncertainty around the introduction of a new SAF mandate, and whether SAF will be removed from the Renewable Transport Fuel Obligation (RTFO) is hampering action, and must be addressed urgently.

The NZS set out an intention to put in place a sustainable aviation fuels blending mandate of 10% by 2030, backed by £180 million funding to support the development of the UK SAF industry. This is above the level assumed by the CCC on 2%

 

Yes

27
Aviation and Shipping
Take a leadership role within the International Civil Aviation Organisation (ICAO), and work with other high-ambition nations, to set a long-term goal for aviation consistent with the Paris Agreement, strengthen the CORSIA scheme and align CORSIA to this long-term goal.
This work is ongoing, and the UK is involved in ICAO negotiations. It remains to be seen whether a sufficiently ambitious outcome will be achieved via these negotiations.
Partly
28
Aviation and Shipping
Aviation tax reform should seek to address price imbalances between aviation and surface transport, encouraging the low-carbon alternative (e.g. rail) for journeys where one exists. Taxation should also be used, alongside improvements in broadband, to embed positive behaviours that have arisen during the pandemic (e.g. replacing business travel with videoconferencing and online collaboration).
The Government has decided to proceed with the introduction of a new reduced domestic band to support the viability of existing domestic air routes and potentially lead to increased frequency on existing routes and/or the establishment of new routes, and the social and economic benefits that this could provide. This disregards the environmental benefits of a price balance between aviation and surface transport.
No
29
Aviation and Shipping
Commit not to use credits from the Carbon Offsetting and Reduction Scheme for International Aviation (CORSIA) for flights covered by the UK ETS unless and until they can satisfy strict eligibility criteria (equivalence, additionality, permanence, sustainability).
The Government have begun a review on how the UK ETS could interact with CORSIA, examining how the UK can meet its national and international obligations, while considering the extent to which options could lead to operators having to both cancel CORSIA Emissions Units and surrender UK ETS allowances for the same tonne of CO2 emissions. The Government plan to consult on detailed proposals for any interaction between the two schemes, with any changes to the UK ETS that may be required to account for CORSIA will be implemented no later than the start of Phase I(b) in 2024.
Partly

30

Aviation and Shipping

Build on the Clean Maritime Plan and formal inclusion of international shipping in CB6 and Net Zero to set a Net Zero 2050 goal for UK shipping (including international shipping) and a pathway to get there.

The Transport Decarbonisation Plan states the Government will plot a course to net zero for the UK domestic maritime sector, with indicative targets from 2030 and net zero as early as is feasible. The Plan also states it will establish, following public consultation in 2022, an ambitious 'Course to Zero'. This consultation will explore the technical, operational and policy options available for Government to accelerate decarbonisation in this sector to achieve net zero by no later than 2050 or earlier if possible. While Shipping Strategy is not due until end of 2022, the CCC has recommended that the Government builds on the existing Clean Maritime Plan in 2020-21, so this could (and should) still be achieved pre-COP26.

Partly

31
Aviation and Shipping
Take a leadership role in working with the International Maritime Organisation (IMO) and other willing partners on global shipping policies, research funding, tighter efficiency targets and other initiatives to reduce shipping emissions. Work to strengthen the IMO 2050 global target.
This work is ongoing, and the UK is involved in IMO negotiations. It remains to be seen whether a sufficiently ambitious outcome will be achieved via these negotiations.
Partly

32

Aviation and Shipping

Incentives for zero-carbon ammonia and hydrogen supply chains should be developed. This could involve including maritime fuels in the Renewable Transport Fuel Obligation, which requires fuel suppliers to source a certain % of their fuel from renewable and sustainable sources.

The Government has launched a consultation on the Renewable Transport Fuel Obligation, including its role in supporting maritime decarbonisation. The Government will provide up to £20 million in 2021 for the Clean Maritime Demonstration Competition, to accelerate the design and development of zero emission marine vessels in the UK - funding is not an incentive however.

Partly

33
Aviation and Shipping
Continue innovation and demonstration support for zero-carbon fuel technologies and their use in shipping, and ship efficiency measures.

The CCC recently recommended that this continues through the 2020s. In 2021, the Government launched a £20 million Clean Maritime Demonstration Competition (CMDC), to fund feasibility studies and technology trials in zero emission shipping technologies. The Government has announced the UK Shipping Office for Reducing Emissions (UK SHORE) dedicated to reducing shipping emissions with £206 million funding. UK-Shore will implement a comprehensive research and development programme, including a multi-year CMDC, and will work in partnership with industry to tackle supply and demand issues with shipbuilding and help build greener vessels. It will also help develop the infrastructure to enable zero emission technologies and the physical infrastructure needed to power these vessels. The programme will include technologies including hydrogen, electric and ammonia.

Yes
34
Aviation and Shipping
Commit to the UK's first clean maritime cluster(s) operating at commercial scale (supplying at least 2 TWh/year of zero-carbon fuels) by 2030 at the latest, with zero-carbon fuels expanding to 33% of UK shipping fuel use by 2035.
The Clean Maritime Plan signals the Government's expectation to build a number of clean maritime clusters combining innovation and infrastructure for the use of zero emission propulsion technologies but has not committed to the first clean maritime cluster. The CCC recommends that this is achieved by 2022 at the latest.
No
35
Aviation and Shipping
Provide support for ports' investment in shore power and electric recharging infrastructure

The CCC recently recommended that this is achieved in the early 2020s. The Government has launched a consultation to gather information on the costs, benefits, vessel emissions and options for increasing the use of shore power in the UK. This will be followed by further consultation on specific policy proposals to support its uptake. The Government state once all consultations are concluded, they will announce a set of interventions to support the uptake of shore power in the UK as part of the refresh of the Clean Maritime Plan in 2023.

Partly
Last updated March 2022