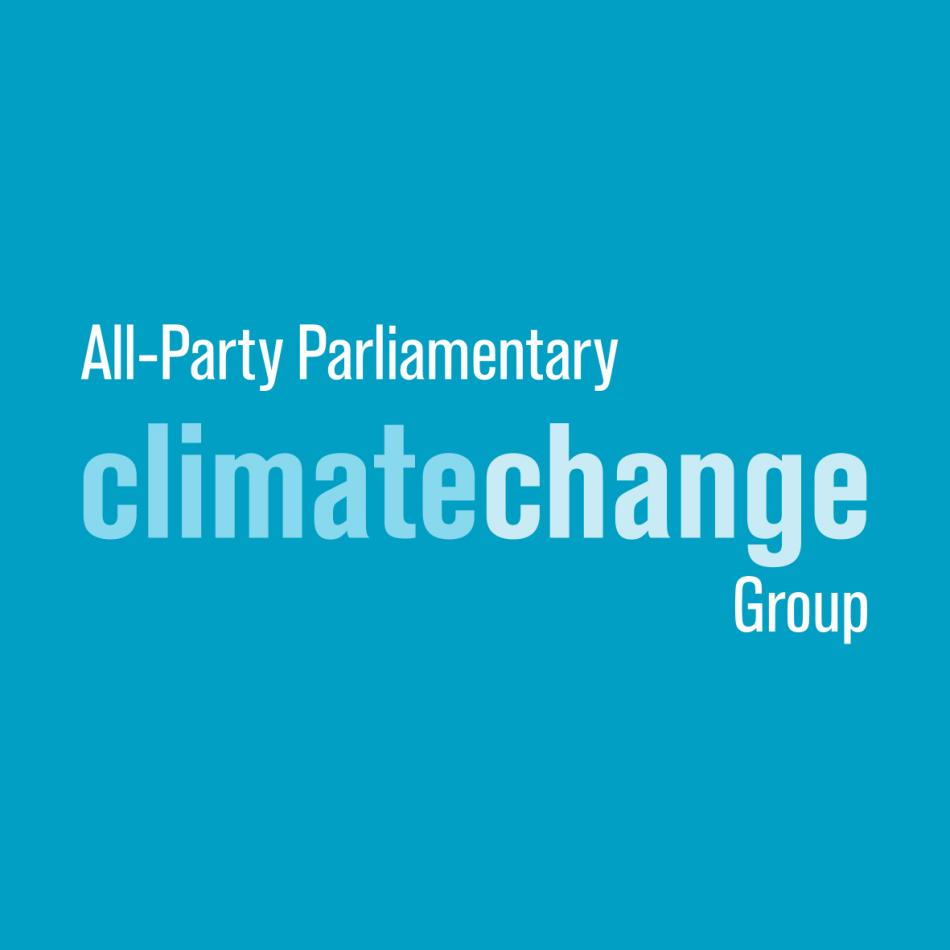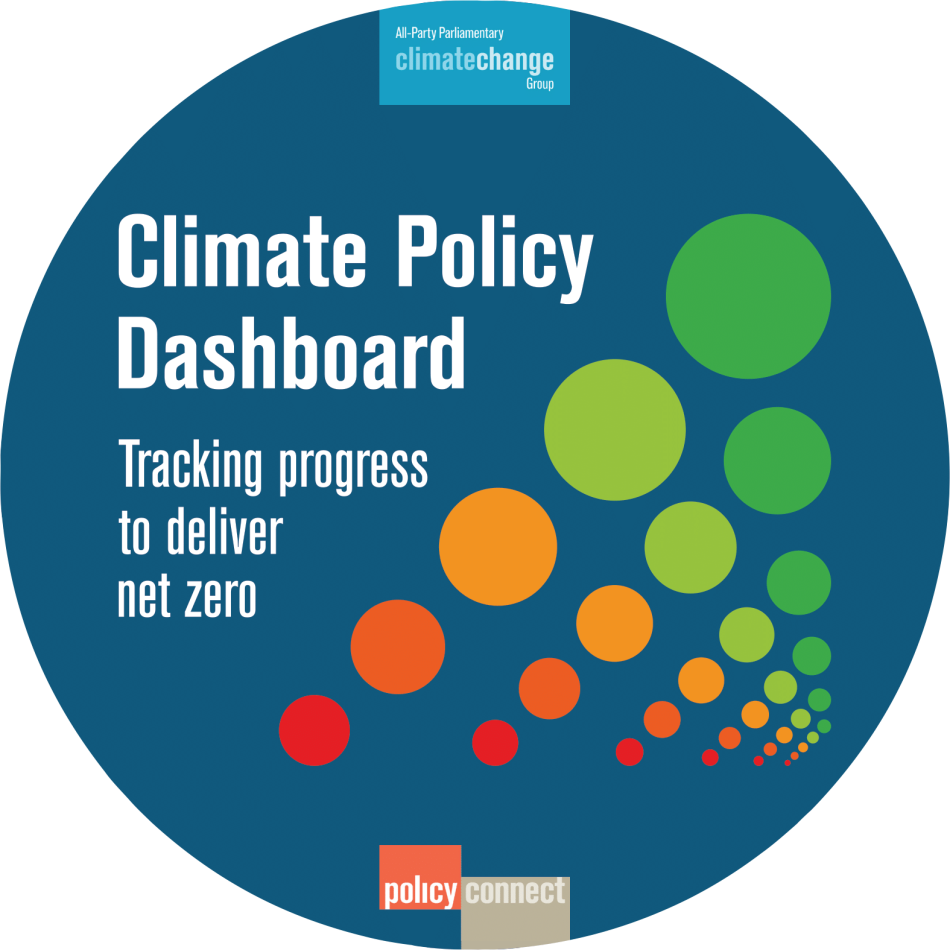 Transport Sector
CONTENTS
Progress Ranking and Key Recommendations | Sector Summary | Recent Policy Developments | Further detail: preliminary ranking | Further detail: CCC policy recommendations
PRE-COP26 POLICIES NOT YET RELEASED
It is essential that a range of key sectoral policies are released pre-COP26, and that they provide sufficient delivery mechanisms to get the UK on track to decarbonise the power sector. These policy documents are the Transport Decarbonisation Plan, the Rail Strategy and the Aviation Decarbonisation Strategy. With only six of the 23 CCC policy recommendations able to be ranked at present, we provide a preliminary assessment of the progress made in decarbonising transport.

Progress ranking and key recommendations
Progress Ranking: On the Way (5/10)

Key actions on the road to world-leading policy:

A range of key policy documents have yet to be released, including the Transport Decarbonisation Plan, the Rail Strategy and the Aviation Decarbonisation Strategy.
Recent policy announcements have brought forwards the phaseout date for petrol/diesel car sales, and provided additional funding for low-carbon transport.
The Government has committed to spending £2bn on active transport and £3bn on buses over the course of the Parliament.
In March 2021, the National Bus Strategy was published, committing to consulting on the phaseout of diesel buses, and aiming to make bus routes faster and more reliable.
The Government will include International Aviation and Shipping in the Sixth Carbon Budget, the first time IAS has been included in the Government's legislated climate targets. This must be supported by policy development to reduce emissions from aviation and shipping.
Disappointing policy action includes freezing fuel duty for the 11th year running, and the continued imbalance between funding for active and public transport (~£5bn), and for road-building (~£27bn).

The Government needs to introduce the Transport Decarbonisation Strategy, Rail Decarbonisation Strategy and Aviation Decarbonisation Strategy as soon as possible, and as a minimum prior to COP26. These strategies must contain the requisite ambition to put the sector on track to meet the UK's NDC, Sixth Carbon Budget and Net Zero target. They must include:

Policies to ensure an increasing proportion of car sales are electric vehicles in the build-up to 2030, to complement the phaseout date for petrol/diesel sales.
Stringent CO2 emission standards for remaining fossil-fuel vehicles (both in cars/vans and in HGVs).
Strengthening of schemes to reduce car use, including greater active/public transport.
Commit to UK international aviation reaching net-zero by 2050, limiting the reliance on GHG removals and curbing demand growth for aviation.
Providing a firm net-zero target for shipping, and developing policy incentives for zero-carbon fuels in shipping.
Sector Summary
Transport sector emissions in 2019 were 167 MtCO2e, or 32% of the UK total (CCC Sixth Carbon Budget, 2020). Of this, 22% was surface transport, and 10% was aviation/shipping.
Surface transport emissions fell 2% from 2018-19 (CCC Sixth Carbon Budget, 2020). Aviation emissions grew 1%, while shipping emissions fell by 7%.
Of the 5 transport sector policy actions for 2019-20 given by the CCC, none were met in full, with all five demonstrating partial progress.

Transport sector share of territorial emissions, 2019
Source: Climate Change Committee - Sixth Carbon Budget (2020)
Recent Policy Developments
On road vehicles, the Ten Point Plan:

Brought forwards the phaseout date for new petrol/diesel cars to 2030, while allowing low-carbon hybrids to be sold until 2035. Between 2030-35 only models with 'significant zero emissions capability' will be able to be sold. The meaning of this phrase will be defined by consultation in 2021.
Committed to £2.8bn of funding to support the transition to EVs, including £1bn to support the development of Gigafactories (although only £500m will be allocated this Parliament), £1.3bn to accelerate the rollout of charging infrastructure, and £582m to extend the funding for EVs out to 2022-23 to reduce their purchases price for the consumer.
Committed to £20m of funding during 2021 to support trials for zero emission HGVs (whether hydrogen or electric).
 

The Ten Point Plan also introduced new measures for active and public transport, with a commitment to:

Provide £120m of funding to introduce new zero-emission buses by end of 2021.
Fund two all-electric bus towns, beginning this financial year.
Reiterates the Government's commitment to spending £2bn on walking and cycling, and £3bn on buses, over the duration of this Parliament.
 

Funding for decarbonisation technologies in aviation and shipping has also been announced, including:

£15m investment into FlyZero, a 12 month study focused on the strategy/technical and commercial barriers to introducing zero-emission aircrafts by 2030.
£15m competition for the production of Sustainable Aviation Fuels, which will be spent in 2021.
£20m funding in the Clean Maritime Demonstration Programme to develop clean maritime technology.
 

At the same time, a number of policy announcements have been made which will have a negative impact:

The Government has announced plans to cut Air Passenger Duty for internal flights, to support the domestic aviation sector. This will reduce demand for rail travel, which the Government should be urgently increasing.
A number of local airports have given planning approval for expanding capacity, such as Leeds Bradford and Southampton, despite the CCC highlighting that there should be no net expansion in airport capacity on the road to net-zero.
The Chancellor's 2020 and 2021 budgets have provided large funding for road-building and maintained the freeze on fuel duty, which will both likely increase demand for car travel, increasing emissions.
Further detail: Rationale for preliminary ranking
As the Transport Decarbonisation Plan and Rail/Aviation strategies have yet to be released, the Government's progress against most CCC policy recommendations cannot currently be assessed. We give a preliminary ranking of the Government's progress which accounts for recent policy development where possible, but also uses the CCC's Progress Report 2020 to judge the Government's progress in reducing emissions. For further details, see the Methodology section of the tracker. The Government receives the following rankings for its success in reducing transport emissions: 
Pre-pandemic status: 2/10. Only one of five performance indicators for the sector provided by the CCC were met in 2019
Pre-pandemic direction of travel: 3/10. Surface transport emissions were falling ~2%/y in 2018-19. This needs to increase to ~6%/y from 2020-2030 to meet the UK's NDC (CCC Sixth Carbon Budget, 2020).
Pre-pandemic level of policy development: 5/10. All five transport-related policy recommendations for 2019-20 provided by the CCC demonstrated partial progress.

This gives an average score of 3.4/10, which is increased to 5/10 given recent policy developments such as the inclusion of International Aviation and Shipping in the Sixth Carbon Budget, the commitments made in the Energy White Paper, and the National Bus Strategy released in March 2021.

For further detail on how recent policy developments compare to the CCC's policy recommendations, see the next table.
Further detail: Policy recommendations from the CCC
#

Focus

Key Recommendation from the CCC

Government Progress

Met?

1

Cars and Vans

Need policies to ensure that hybrids don't dominate near 2030 (as the sales ban on internal combustion engines approaches), but EVs do. This could include effective charging networks, and stringent CO2 targets for car producers.

Transport Decarbonisation Plan yet to be released

N/A

2

Cars and Vans

Need financial incentives for EVs until they have lower upfront purchase costs, including vehicle excise duty (VED), fuel duty exemptions, upfront grants.

Transport Decarbonisation Plan yet to be released

N/A

3

Cars and Vans

Reform of vehicle excise duty to provide stronger cost gradients between more and less polluting vehicles.

Transport Decarbonisation Plan yet to be released

N/A

4

Cars and Vans

Provide a zero-emission vehicle mandate to car manufacturers, to drive an increasing sales of electric vehicles, rather than just a ban on fossil fuelled car sales.

Transport Decarbonisation Plan yet to be released

N/A

5

Cars and Vans

The Government must deliver on its commitment to fully electrify the central government car fleet by 2030, and extend to all Gov vehicles.

Transport Decarbonisation Plan yet to be released

N/A

6

Cars and Vans

Support for EV infrastructure needs to be increased, including:

a) Developing Project Rapid into a full strategy for the strategic road network
b) Keep current £1.3bn of investment to accelerate charging infrastructure rollout, and commit similar levels of funding throughout the 2020s
c)  Continue and extend the £20m of LA funding via the Office for Low Emission Vehicles for on-street charging bays, extending to on-street charging for all those without off-street parking.

Transport Decarbonisation Plan yet to be released

N/A

7

Cars and Vans

Network changes will be needed to support increased demand from EV charging (see power sector) and should implement the recommendations of the EV energy taskforce.

The Government has committed to supporting flexibility in energy markets, via implementing the actions of the Smart Systems and Flexibility Plan by 2022, and introducing a new smart systems plan in Spring 2021.

Partly  

8

Cars and Vans

Set regulations on UK new car/van CO2 emissions, to drive emission reductions through the 2020s, with a rigorous testing regime which is more than every 5 years.

Transport Decarbonisation Plan yet to be released

N/A

9

Cars and Vans

A coherent policy to develop Giga-factories in the UK

The Government has committed £1bn to support the development of Gigafactories in the UK, but only £500m is pledged to be spent this Parliament. Greater funding and policy development will be essential to ensure that this strategic priority is achieved.

Partly 

10

Cars and Vans

Have an assessment of how best to re-use/recycle batteries, and develop competitive, large-scale battery recycling facilities in the UK

Transport Decarbonisation Plan yet to be released

N/A

11

Cars and Vans

Implement minimum device standards for EV chargers

Transport Decarbonisation Plan yet to be released

N/A

12

HGVs and Deliveries

Implement large-scale trails for zero-carbon HGVs. £20m has already been announced in 2021, but funding needs to be extended into the future so that commercial-scale trials can start in early-2020s and run for 5 years.

Transport Decarbonisation Plan yet to be released

N/A

13

HGVs and Deliveries

Need to put a ban on new diesel HGVs by 2040. Gov is yet to consult on this – so first step is a consultation on an HGV sales ban in 2040

Transport Decarbonisation Plan yet to be released

N/A

14

HGVs and Deliveries

Set CO2 emission standards for HGVs - at least 15% reduction in CO2 intensity by 2025 and 30% by 2030.

Transport Decarbonisation Plan yet to be released

N/A

15

HGVs and Deliveries

Introduce schemes to reduce HGV and van use. This could include:
a) Green last-mile delivery solutions with e-cargo bikes or urban consolidation centres
b) Improved freight logistics to reduce empty-running and optimise routes

Transport Decarbonisation Plan yet to be released

N/A

16

Road Demand, Active and Public Transport

Strengthen schemes to support active/public transport. This will require engagement with Local Authorities who will be a key delivery body for these changes, and also should engage with workplace practices (e.g. encouraging working from home, and prioritising broadband investment over road-building).

The National Bus Strategy aims to halt the decline in bus utilisation and "make buses the transport of choice". The key measure to do so here is bus prioritisation, which can improve the speed and reliability of services, as well as reduce the operating cost of the network.

There is also a departure from a pro-competition/deregulated approach to service planning/delivery, to one that gives local authorities much greater power, whether by  creating franchises, or Enhanced Partnerships between local authorities and service providers. This focus on a historically neglected sector is to be welcomed, but additional funding and clarity will likely be needed to reverse the impact of many years of council cutbacks. Further action will be needed to support active transport.

Partly 

17

Road Demand, Active and Public Transport

Incentivise roll-out of zero-carbon buses/coaches so that sales end by 2040 at the latest. But most places can happen earlier.

The National Bus Strategy commits to consulting on a phase-out date for the sale of diesel buses in 2021, but does not commit to a date as of yet.

 

Partly 

18

Road Demand, Active and Public Transport

Set out a clear vision to deliver net-zero in rail, in line with removing all diesel trains by 2040.

Rail Decarbonisation Strategy yet to be released

N/A

19

Aviation and Shipping

Include international Aviation and Shipping in the Sixth Carbon Budget (and integrated into Net-Zero Target)

International Aviation and Shipping will be included in the Sixth Carbon Budge

Met

20

Aviation and Shipping

Commit to UK international aviation reaching net-zero by 2050, including limited but verifiable GHG removals, and demand management. Should also introduce a net emissions trajectory for aviation, which could be based on the aviation target in the CCC's Sixth Carbon Budget analysis balanced by 40% of UK removals.

Aviation Decarbonisation Strategy yet to be released

 

N/A

21

Aviation and Shipping

Should be no net increase in airport capacity, unless the sector is clearly on track to outperform Net-Zero trajectory

Aviation Decarbonisation Strategy yet to be released, but recent approvals of regional airport expansion are not compatible with this recommendation, unless matched by closure of runways elsewhere.

No

22

Aviation and Shipping

Monitoring non-CO2 effects of aviation, and working to identify mitigation options for non-CO2 options. As a minimum, should be targeting no additional non-CO2 warming from aviation by 2050.

Aviation Decarbonisation Strategy yet to be released

N/A

23

Aviation and Shipping

Support is needed for near-term deployment of sustainable aviation fuel (SAF), whether capital funding or loan guarantees. Need something more bespoke and stronger than the renewable transport fuel obligation. Introducing a SAF blending mandate by 2025 would be good, to drive demand for low-carbon fuels. Current uncertainty around the introduction of a new SAF mandate, and whether SAF will be removed from the Renewable Transport Fuel Obligation (RTFO) is hampering action, and must be addressed urgently.

Aviation Decarbonisation Strategy yet to be released

 

N/A

24

Aviation and Shipping

Clean Maritime plan should be strengthened to introduce a firm 2050 net-zero target

While Shipping Strategy is not due until end of 2022, the CCC has recommended that the Government builds on the existing Clean Maritime Plan in 2020-21, so this could (and should) still be achieved pre-COP26.

N/A

25

Aviation and Shipping

Incentives for zero-carbon ammonia and hydrogen supply chains should be developed. This could involve including maritime fuels in the Renewable Transport Fuel Obligation, which requires fuel suppliers to source a certain % of their fuel from renewable and sustainable sources.

The Government has launched a consultation on the Renewable Transport Fuel Obligation, including its role in supporting maritime decarbonisation.

Partly