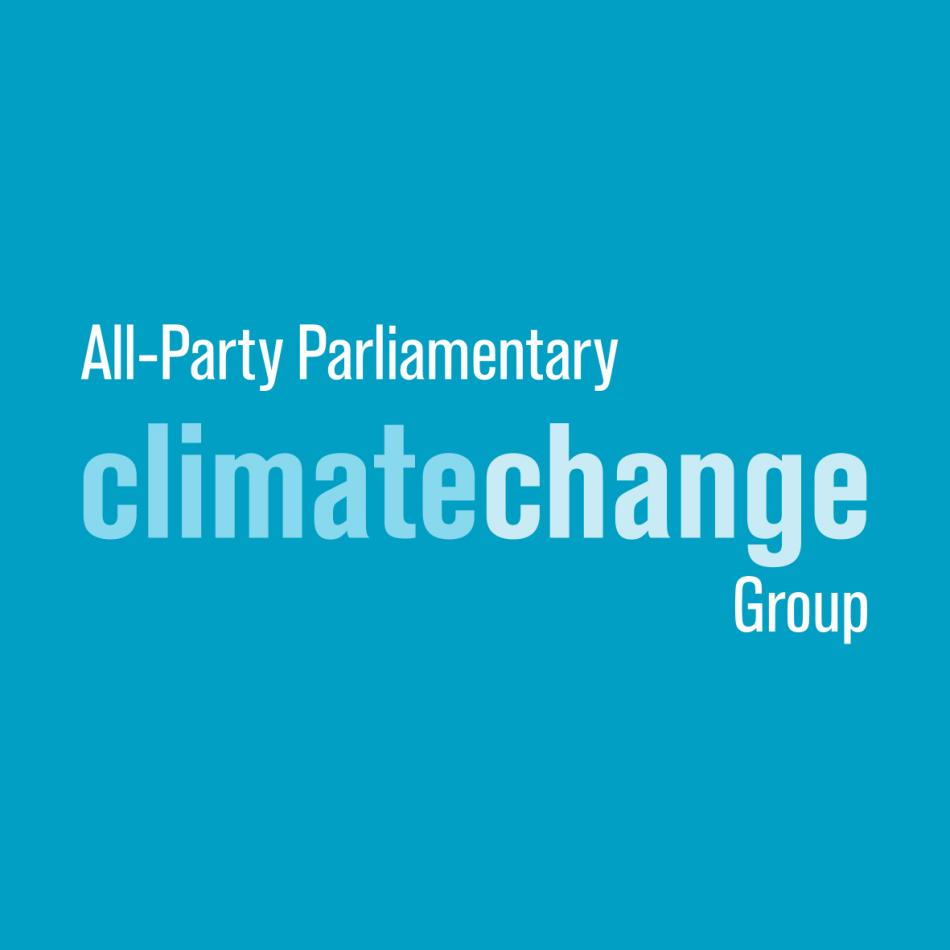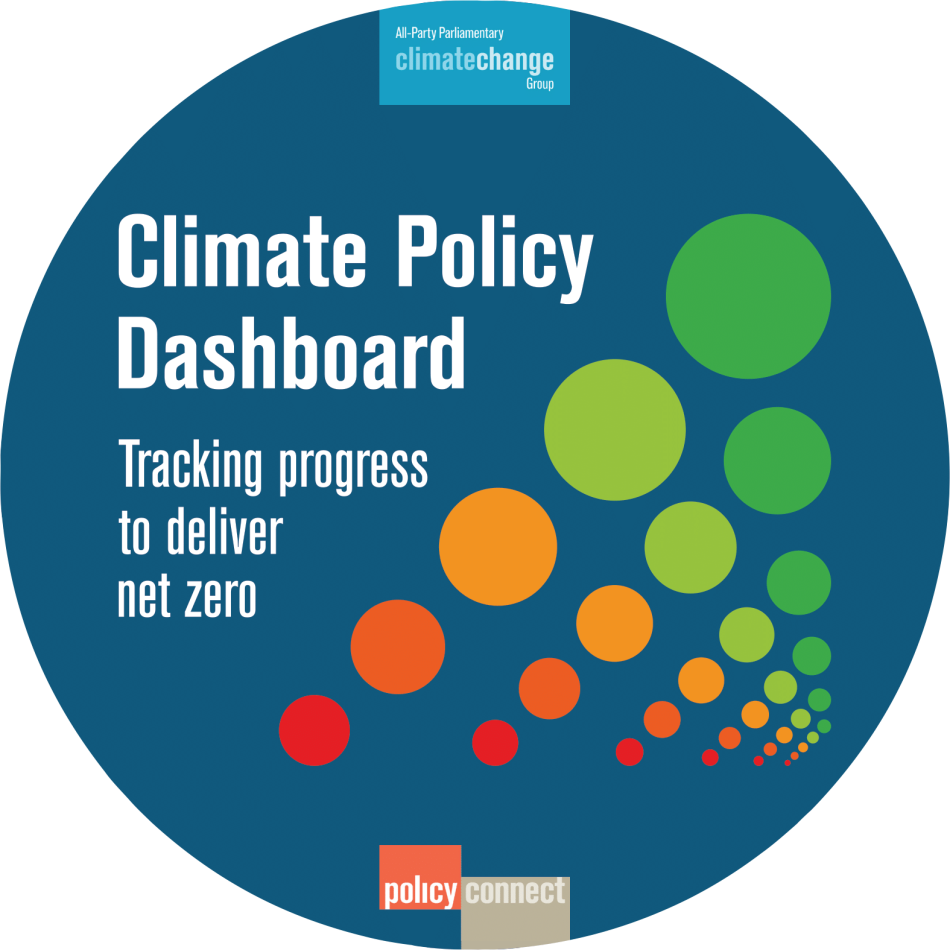 Manufacturing and Construction
CONTENTS
Progress Ranking and Key Recommendations | Sector Summary | Recent Policy Developments | Further detail: CCC policy recommendations

Progress ranking and key recommendations
Progress Ranking: Insufficient/On the Way (4/10)

Key actions on the road to world-leading policy:

The Government released the Industrial Decarbonisation Strategy in March 2021, and has committed to publish the funding mechanism for Carbon Capture and Storage (CCS) in 2021.
Of 21 recommendations that the Climate Change Committee has made for the Industrial Decarbonisation Strategy, only five (~25%) are being met fully, with eight being partially met and eight failing to display sufficient action.
The Industrial Decarbonisation Strategy does go beyond targets, setting out some policies to help achieve the goals, but lacks detailed delivery plans in key areas (such as policy to create a viable business model for hydrogen/electricity fuel-switching in industrial applications).
No new funding was announced as part of the Industrial Decarbonisation Strategy.

Available funding must be expanded urgently, and timelines for funding delivery accelerated. For example, the Clean Steel Fund should be expanded, and delivery of funding brought forwards from 2023.
Off-road mobile machinery appears to have fallen through the gaps of government departments and planned strategies. However, with emissions of 12MtCO2e in 2018, this sector should not be ignored. Clarity is needed on where off-road mobile machinery will be addressed.
There is a lack of clarity on the roadmap for hydrogen infrastructure deployment, including when different areas of the UK will convert the gas network to hydrogen, and the need for dedicated hydrogen pipelines before this. Greater clarity on hydrogen infrastructure should be provided in the Hydrogen Strategy.
Climate change levies must be reformed to represent carbon content of electricity/gas appropriately, and the Government should commit to introducing cost-reflective industrial electricity pricing.
The Government should work with construction industry to set a standard for the 'whole-life' carbon footprint of buildings, with mandatory disclosure and continually strengthening standards.
Sector Summary
Manufacturing and construction emissions in 2019 were 67MtCO2e, or 12% of the UK total (CCC Sixth Carbon Budget, 2020)
Emissions fell 2% from 2018-19 (CCC Sixth Carbon Budget, 2020)
Of the 7 manufacturing-related policy actions for 2019-20 given by the CCC, only one was met, with four partially met and two not met at all.

Manufacturing and construction share of territorial emissions, 2019
Source: Climate Change Committee - Sixth Carbon Budget (2020)
Recent Policy Developments
Prior to 2021, the Government had announced funding for industrial decarbonisation including the Industrial Energy Transformation fund (£315m), Clean Steel Fund (£250m), Industrial Decarbonisation Challenge Fund (£170m), Transforming Foundation Industries (£66m), Industrial Fuel Switching Fund (£20m) and Green Distilleries Fund (£10m). These schemes provide money for capital costs, and do not address the potentially higher operating costs of low-carbon manufacturing.
The UK's Energy White Paper committed £1bn in funding for CCUS up to 2025, £240m for the Net Zero Hydrogen Fund out to 2025, and confirmed the UK will introduce its own Emissions Trading Scheme to replace the EU ETS. The UK's ETS will initially have a cap 5% lower than the EU ETS, and the Government has committed to aligning the ETS with the UK's Net-Zero target by 2024.
The Industrial Decarbonisation Strategy was released in March 2021. This set an expectation that emissions should fall 66% by 2035 and 90+% by 2050, with 3MtCO2 of industrial carbon capture and storage and 20TWh of fuel-switching by 2030. It also increases the Government's commitment to Industrial Clusters, with an aim of delivering four low-carbon clusters by 2030 and at least one net-zero cluster by 2040.
Further detail: Policy recommendations from the CCC and underlying progress made
#

Focus

Key Recommendation from the CCC

Government Progress

Met?

1

Overarching Strategy

We need to move from the current piecemeal approach. The strategy needs to be comprehensive (e.g. not exclude historically neglected areas such as off-road mobile machinery), have clear long-term vision, and integrate with other strategies around Hydrogen, Infrastructure, Heat and Buildings and Energy.

Strategy does have long-term vision and references other strategies – but does not detail how/whether off-road mobile machinery will be dealt with.

Partly

2

Policies to support jobs and the recovery

The Government should ensure prompt award of existing industrial funding schemes to create jobs in regions with large industrial bases, and increase the ambition of these schemes.

No increase in funding for these schemes, just allocation of existing funds.

No

3

Competitiveness concerns. To address these, the Government will need to think about taxpayer funding, carbon pricing with border carbon tariffs, or minimum standards to protect domestic industries. Industrial decarbonisation should likely start with taxpayer funding, and then transition towards some form of border carbon tarriff/minimum standards to protect a UK market.

Developing carbon intensity/measurement standards

They will 'consider the benefits of a voluntary product standards system following the results of the call for evidence, with a view to their potential introduction by 2025. This is a good start – but should be stronger than simply 'considering' and 'potential introduction'.

Partly

4

Competitiveness concerns.

Mandating disclosure of carbon intensity for selected products

Mandatory disclosure of carbon intensity is mentioned but left as a possibility, with no firm commitment made.

No

5

Competitiveness concerns.

Fostering international consensus around future trade policy for traded industrial goods.

There are many references to the importance of international consensus and the UK's desire to work on this.

Yes

6

Carbon and electricity pricing for decarbonisation

Introduce a decarbonisation price signal in the non-traded sector. Currently the only price signal here is the climate change levy (CCL), and the CCL price is higher on electricity than gas, which will not drive decarbonisation. Although this will equalise by 2025, more needs to be done. The future carbon price should apply to whole sector, and CCL should be reformed to actually focus on carbon content.

UK ETS doesn't cover whole sector, and no mention of reforming the CCL

No

7

Carbon and electricity pricing for decarbonisation

Stronger carbon pricing. Prices should be higher than current EU ETS prices

Commits cap on UK ETS to be net-zero aligned by 2024, and the initial cap to be 5% below the EU ETS equivalent cap.

Partly

8

Carbon and electricity pricing for decarbonisation

Ensure cost-reflective electricity prices. Current electricity prices include legacy costs from network development, and the price support for renewables that was needed in the 2000s and 2010s. They therefore do not reflect the actual cost of introducing new renewable generation to meet demand.

No mention of ensuring cost-reflective electricity prices, although the Government does acknowledge that UK electricity prices are 'higher than our competitors', and notes existing compensation schemes. This however, is not equivalent to committing to future cost-reflective prices.

No

9

Addressing manufacturer's appetite for risk

Capital grants could be provided e.g. via the Industrial Energy Transformation Fund or other existing capital allocation schemes.

Existing funds can still provide capital, but no new funding has been announced.

Yes

10

Addressing manufacturer's appetite for risk

Introduce tailored loans that reduce risk and allow long-term investments (e.g. below-market-rate loans, or funding from National Infrastructure Bank)

While there is no mention of tailored loans, there is a strong emphasis on sharing risk between the Government, producers and consumers.

Partly

11

Funding mechanisms for deep decarbonisation - Should establish a funding mechanism to enable early deployment of low-carbon solutions. Currently there is not a business model for these, and policies have focused on capital costs rather than operational costs.

Need to establish funding mechanisms for electricity and hydrogen, ready to award from 2022.

Funding mechanisms for hydrogen will be brought forwards later this year (potentially also a contracts-for-difference scheme similar to that used in the power sector), but no mention of a business model for electricity.

Partly

12

Funding mechanisms for deep decarbonisation.

Need to finalise the CCUS contracts-for-difference scheme, ready to award from 2022 (this model could be extended to hydrogen and electricity)

They plan to 'finalise the industrial carbon capture business model in 2021 and to implement it in 2022.'

Yes

13

Support for Innovation and Demonstration

Further support needed for novel technologies.

The Industrial Decarbonisation Strategy provides a whole section on accelerating innovation of low-carbon technologies, but there is no new money announced for existing funds which can drive innovation and demonstration (e.g. Clean Steel Fund), or any acceleration of spending commitments,  and in particular no detailed plan for supporting key technologies such as hydrogen-based steelmaking.

 

In February 2021, a new research agency focused on high risk, high reward science was launched, the Advanced Research and Invention Agency (ARIA). However, it is not clear how this body will lead to innovation and successful commercialisation of low-carbon industrial technologies at the pace needed.

Partly

14

Policies focused on resource efficiency, energy efficiency and material substitution

Consumer products: the Government should take Eco-design regulation from the EU, and enforce continual improvements in product standards, and expanded coverage to cover all major goods. The Government should consider expanding plastics tax to all single-use materials. The Government should work with businesses to develop more sustainable consumer behaviour – e.g. car clubs and libraries of things.

The Government will 'consider' expanding existing labelling for consumer products to cover embodied emissions by mid-2020s. The Industrial Decarbonisation Strategy commits to driving a transition towards a circular economy model with greater reuse, repair and remanufacturing (Action 5.5), but no particular details of how this will occur. No mention of expanding the plastics tax.

Partly

15

Policies focused on resource efficiency, energy efficiency and material substitution

Gov should work with industry to set a standard for the 'whole-life' carbon footprint of buildings, introduce mandatory disclosure of whole-life carbon in buildings/infrastructure (to enable benchmarking), and then introduce a continually strengthening limit on whole-life carbon standards.

Not dealt with - this must be addressed in the Heat and Buildings Strategy, or in the Net Zero Strategy.

No

16

Policies focused on resource efficiency, energy efficiency and material substitution

Manufacturer's energy efficiency. The Government should consistent strengthening enabling policies, such as Climate Change Agreements, or mandating use of Energy Management Systems, which can help businesses improve their energy performance.

There is a commitment to 'supporting' sites to use Energy Management Systems, and an acknowledgement that uptake so far has been limited. There is no mention of mandating EMSs.

Partly

17

Off-Road Mobile Machinery

If Off-Road Mobile Machinery is not covered here, or in Heat and Buildings/Transport Strategies, it should be covered in the Net-Zero strategy.

No mention of where this sector will be covered.

No

18

Infrastructure Development

CCUS: Develop plans for 2 clusters by 2025, and at least 4 by late 2020s, with more around 2030. Also work with mineral industries to detail a plan for CO2 transport from dispersed sites.

The Industrial Decarbonisation Strategy commits to achieving 2 clusters by 2025, and 4 clusters by 2030. Arguably the CCC recommendation is to exceed this ('four by the late 2020s, with more around 2030). There is commitment to plan with mineral industries around CO2 transport from dispersed sites.

Partly

19

Infrastructure Development

Hydrogen: Early hydrogen distribution will be via dedicated pipelines, in advance of any gas network conversion. Therefore the Government needs to decide how to do this, and consider which areas should have gas network conversion first.

No mention of how the Government will approach the geographical challenge of H2 rollout and determine which areas should be converted first. This must be released in the Hydrogen strategy.

No

20

Target Dates

Gov should be targeting near-zero primary steel from 2035, and near-zero cement from 2040.

Strategy mentions near-zero steel from 2035, but neglects to mention cement. The discussion of near-zero steel is not a clear commitment, but simply a decision to 'consider the implications' with industry. 

No

21

Skills

Should engage with the Engineering Construction Industry Training Board, and new Green Jobs Taskforce to think about skills gap for industrial decarbonisation.

Commitment to map the skills requirement for a net-zero industrial sector during 2021

Yes