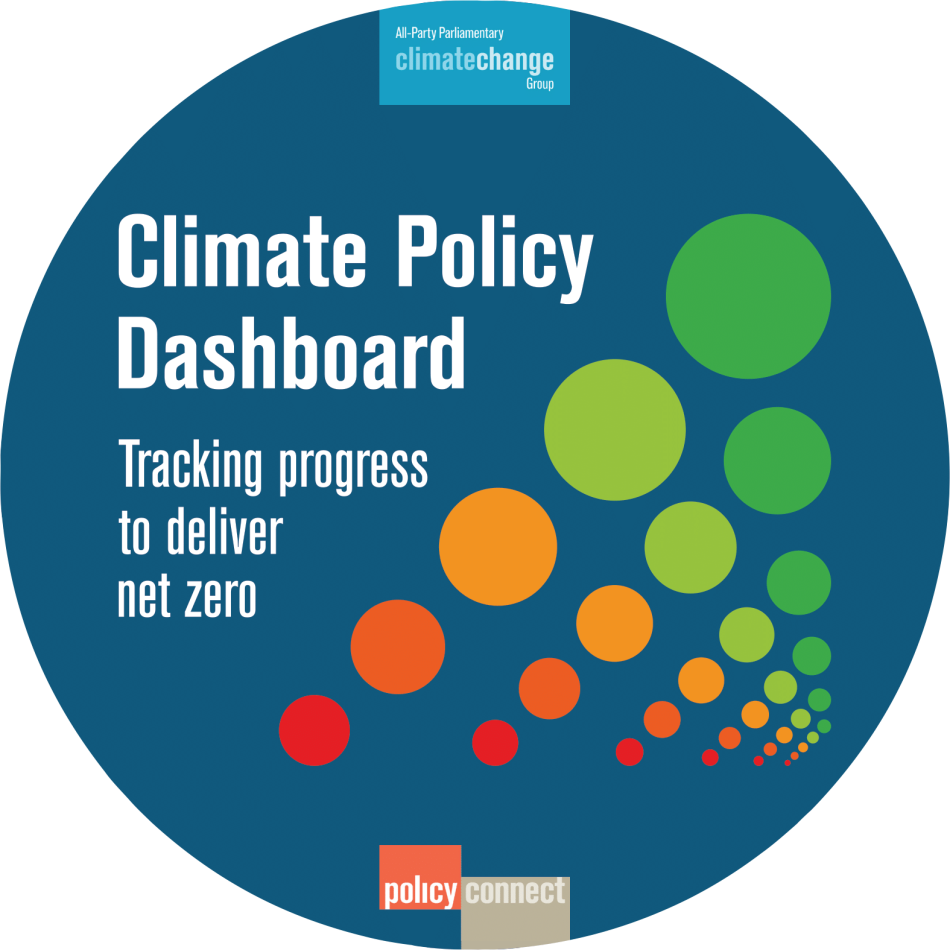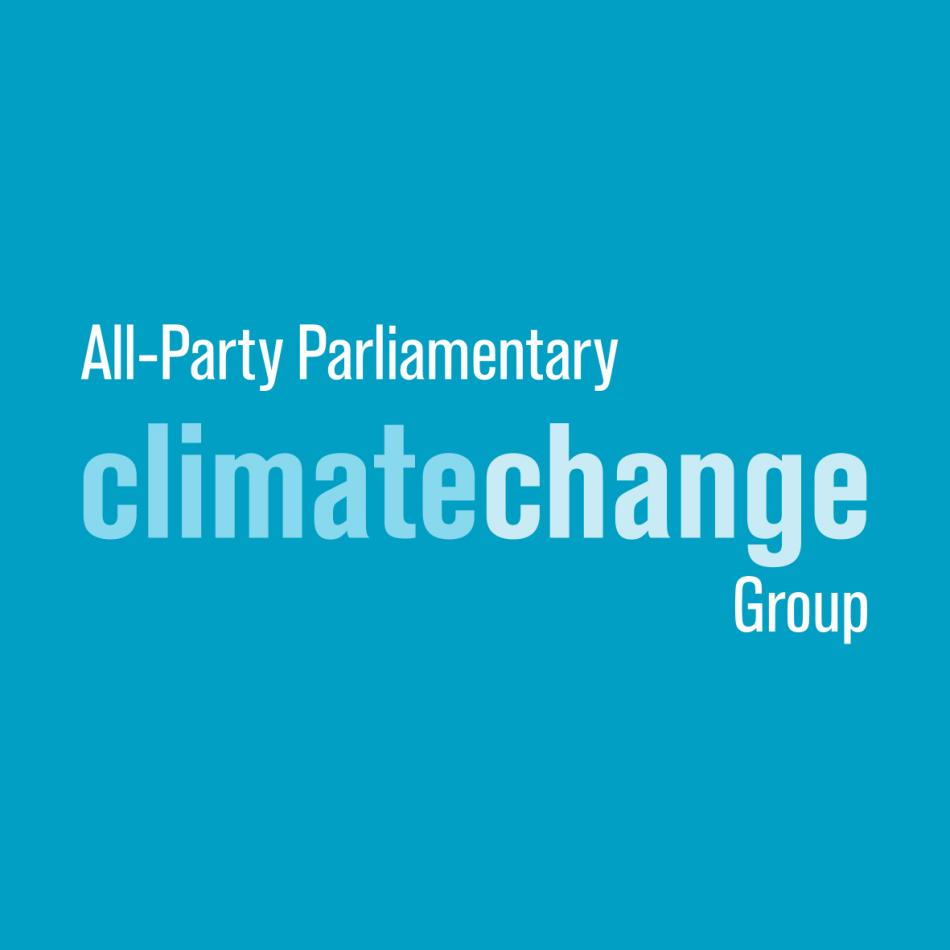 Power Sector
CONTENTS
Progress Ranking and Key Recommendations | Sector Summary | Recent Policy Developments | Further detail: CCC policy recommendations

Progress ranking and key recommendations
Progress Ranking: Good/World leading (7/10)

Key actions on the road to world-leading policy

The Government published the Net Zero Strategy in October 2021, which committed to the UK being powered entirely by clean electricity by 2035. This was one of the Dashboard's key actions for the Government to commit to on the way to achieving world-leading climate policy. 
The Government published the Hydrogen Strategy in August 2021, which sets a strong policy direction towards CCC expectations. The Strategy highlights the Government's support for hydrogen development in the next decade and its role in reducing emissions.
The Government released the Energy White Paper in December 2020, which provided detail on the Government's strategy for power sector decarbonisation. The Government has also committed to holding the next contract-for-difference auction in late 2021, which will be open to onshore wind and solar.
Out of fifteen recommendations we can currently assess that the CCC has made for the power sector, nine have been met in full already, with four partially met, and two not met.

There must now be a full focus on delivering on the commitment to achieving clean power by 2035 and ensuring a plan is set achieve this. The Government must provide a detailed pathway for this, covering:

Alternatives for unabated gas in dispatchable generation
Right incentives to push unabated gas down the merit order
Ensuring that all new-build gas by 2025 at the latest is CCS and/or hydrogen-ready.

The Government should also set a carbon intensity target for the power sector for 2030 of ~50gCO2/kWh to provide long-term confidence around the pace of power sector decarbonisation

In the next Contracts for Difference (CfD) auction in 2021, Government should ensure that advanced conversion technologies are moved to Pot 1 rather than Pot 2. This covers anaerobic digestion (above 5MW) and dedicated biomass CHPs.

The Government must ensure the upcoming Electricity Network Strategy will lay out policy priorities and measures to enable investment in electricity networks to align with increased future demand levels. 
Sector Summary
Power sector emissions in 2019 were 52MtCO2e, or 10% of the UK total (CCC Progress Report, 2021)
Emissions fell 13% from 2018-19 (CCC Sixth Carbon Budget, 2020). From 2019-2020 emissions fell 15%.
Major emission reductions will come from offshore wind, other renewables (onshore wind and solar), potentially nuclear, and dispatchable low-carbon generation.
Current government ambition and policy is in line with net zero for one of these areas (offshore wind), but risks falling behind on all other areas (other renewables, nuclear and dispatchable low-carbon generation)

Power sector share of territorial emissions, 2019
Source: Climate Change Committee - Sixth Carbon Budget (2020)
Recent Policy Developments
In February 2022, the Government announced the frequency of auctions for funding through the Contracts for Difference (CfD) scheme change to every year rather than every 2 years. This will support renewable electricity producers and boost renewable energy infrastructure. 
In October 2021, the Net Zero Strategy was published, which sets out policies and proposals for decarbonising all sectors of the UK economy to meet the net zero target by 2050. 
In August 2021, the Hydrogen Strategy was published, setting out the steps needed in this decade to create a low carbon hydrogen economy. The Strategy commits to a 'twin track' approach to hydrogen production, supporting both electrolytic, known as green hydrogen, and carbon carbon and storage enabled hydrogen, known as blue hydrogen.
The power sector has seen the fastest emission reductions of all UK sectors, driven by coherent and consistent policy that has driven innovation and reduced fossil fuel usage. The key policies that have driven success over the last decade have included long-term contracts for renewable electricity via the contracts for difference projects, carbon pricing via the EU-ETS and UK Carbon Price Support, clear phase-out dates for coal generation, energy efficiency policies to reduce demand, and the creation of a capacity market to ensure sufficient security of supply.
In March 2020, the Government announced that onshore wind and solar PV would be able to access the next round of Contracts for Difference (CfD) auctions, reversing a four-year ban on their inclusion.
In December 2020, the UK's Energy White Paper was published. In this, the Government committed to:

Installing 40GW of offshore wind by 2030, including 1GW of offshore floating wind
Holding the next Contracts for Difference auction in late 2021.
Having at least one power plant with CCUS operating by 2030 and consulting on plans to ensure existing and new gas-fired power plants can convert to low-carbon alternatives, with a consultation date of early 2021.
The White Paper also had a significant focus on nuclear, aiming to bring at least one large-scale nuclear project to final investment decision by the end of the current Parliament, and providing £385m funding for advanced nuclear technologies such as SMRs and AMRs. 
Further Detail: Policy recommendations from the CCC
#

Policy Recommendation from the CCC

Government Progress

Met?

1

Publish a plan for reaching an emissions intensity of 50 gCO2/kWh by 2030, with a total of around 350 TWh of new low-carbon generation by 2035. Set out a schedule for regular auctions to procure low-carbon generation, with a clear pathway of volumes to be procured and robust contingency for uncertainties in demand and delivery. Address potential barriers to deploying and using low-carbon generation at scale (e.g. the planning and consenting regime for renewables and networks, exposure to climate risks) and, with Ofgem, develop a framework under which sufficient supply resilience can be ensured.

The Energy White Paper has some good policy announcements here – committing to 40GW of offshore wind, and acknowledging that wind and solar will form the backbone of a low-carbon electricity system. However, there is no specific focus on how this gap in future low-carbon electricity supply will be provided. The Government announced the frequency of auctions for funding through the Contracts for Difference (CfD) scheme change to every year rather than every 2 years. This will support renewable electricity producers and boost renewable energy infrastructure. The change begins from March 2023 when the next CfD round opens. CfDs are the government's primary method of supporting renewable energy, driving down the cost of technologies 

Partly

2

Phasing out unabated gas generation. The Government should commit to a phase-out by 2035.

The Government has committed that by 2035 the UK will be powered entirely by clean electricity, subject to security of supply. The Government notes that wind and solar power will need to be complemented by other clean technologies, such as nuclear and flexible technologies, that can supply electricity or reduce demand when the output from wind and solar generation is low. There must now be a full focus on delivering on this commitment.

Yes

3

Phasing out unabated gas generation. The Government should follow this commitment up with a detailed plan, covering:
a) Alternatives for unabated gas in dispatchable generation
b) Right incentives to push unabated gas down the merit order
c) Ensuring that all new-build gas by 2025 at the latest is CCS and/or hydrogen-ready.

The CCC state that a key near-term priority for the Government must be to develop and implement an overall plan to achieve the 2035 decarbonisation target. The Net Zero Strategy increased the commitment on CCS deployment from the Ten Point Plan's 10 MtCO2 captured and stored annually by 2030 to 20-30 MtCO2/year by the same date. This is in line with the CCC's pathway (22 MtCO2/year by 2030).

The NZS states the Government will implement the Dispatchable Power Agreement (DPA) and seek to bring forward at least one power CCUS plant in the mid 2020's through the CCUS Cluster Sequencing Process.The Energy White Paper makes limited progress here. For example, some of the £1bn Net Zero Innovation Portfolio will go to hydrogen and advanced CCUS, which would be the likely dispatchable options to replace unabated gas.

However, there is no mention in the Energy White Paper or anywhere else about market incentives to push unabated gas down the merit order. (item b in the phaseout plan).

The Government's Hydrogen Strategy states a consultation will be released later in 2021 on the case for enabling, or requiring, new natural gas boilers to be easily convertible to use hydrogen ('hydrogen-ready') by 2026.

In July 2021, government (in partnership with the Welsh Government) published a Call for Evidence on requirements to ensure all new build combustion power plants, including unabated gas plants, are "decarbonisation ready" such that they have a viable decarbonisation plan through retrofitting either carbon capture or low carbon hydrogen generation technology. Subject to feedback on the proposals and parliamentary time, the Government aim to implement the decarbonisation readiness requirements by 2023.

Partly

4

Market design for net-zero. We will need to reform electricity markets to be fit for a world with high proportion of renewables. This includes:
1. Need for certain and predictable signals
2. Need for a whole-market approach – reflecting importance of supply and demand side solutions
3. Need to ensure security of supply and markets for dispatchable capacity.
 

In the Energy White Paper, a key commitments is around Efficient Electricity Markets. To develop a more flexible electricity system, the Government has published a Smart Systems and Flexibility Plan, a Digitalisation Strategy, and a call for evidence on large-scale long-duration storage. The Government is also considering reform of the status and role of the Electricity System Operator, with a view to it taking a stronger role in network planning and provision of advice across the wider energy system on how to drive forward Net Zero ambitions.

The White Paper commits to £100m of funding for longer duration energy storage, and to working towards 'a market framework which ensures that national and local electricity markets are fully coordinated' (which would be beneficial for flexibility in the electricity market). The next review of the capacity market is still in 2024 – this may need to be brought forwards as part of the electricity market reform.

The Energy White Paper acknowledges that 'current market framework emphasises the cost of fuels… but renewable technologies, such as wind, do not use fuel at all. It is also poor at valuing some services which will become increasingly important to the system, such as local balancing.'

Yes

5

At least 40GW of offshore wind by 2030

The Ten Point Plan/Energy White Paper both commit to this target. However, the CCC state that the pace of offshore wind deployment will need to accelerate in the 2020s in order to meet the 40 GW target and be sustained, if not increased, to meet Net Zero.

Yes

6

Continue to improve system flexibility via implementing all the actions in the Smart Systems and Flexibility Plan, including working with the Department for Digital, Culture, Media and Sport on cyber security. Develop mechanisms that encourage consumers to be flexible.

The Government has implemented two-thirds of the actions in the Smart Systems and Flexibility Plan, released in 2017, and is on track to deliver these actions in full by 2022. The Government has published a Smart Systems and Flexibility Plan, a Digitalisation Strategy, and a call for evidence on large-scale long-duration storage. The Government said there will be a culture of cyber security  embedded across the smart and flexible energy system. For devices, the Government will deploy a 'Secure by Design' approach as a minimum baseline, so that future energy smart appliances and electric vehicle chargepoints are designed with appropriate cyber security protections from the start.

Yes

7

Develop a strategy to coordinate interconnectors and offshore wind farm network connection to onshore grid, and bring forward any necessary legislation.

The Government has published the Offshore Transmission Network Review, setting out two initial policy consultations to move to a coordinated approach for both inflight and future offshore wind projects.

Yes

8

Consult on future electricity market design as renewables makes up a bigger share of generation

The Government announced the frequency of auctions for funding through the Contracts for Difference (CfD) scheme change to every year rather than every 2 years. This will support renewable electricity producers and boost renewable energy infrastructure. The change begins from March 2023 when the next CfD round opens. CfDs are the government's primary method of supporting renewable energy, driving down the cost of technologies. The CCC recognises that the NZS also commits to consider whether broader reforms are needed to electricity market frameworks. The CCC states that such a review should proceed without delay and be complete by 2023.

Yes

9

Move Advanced Conversion Technologies (ACT), Dedicated Biomass-CHP and large-scale Anaerobic Digestion to the CfD Pot 1 for established technologies (so that other technologies can compete for the Pot2 money such as floating offshore wind). Restrict ACT to combined heat and power applications only, where the emissions benefit is greatest.

Advanced conversion technologies, anaerobic digestion (above 5MW), dedicated biomass with CHP are still in Pot 2 (advanced technologies) rather than Pot 1. This means they are competing with other technologies which should arguably take priority, such as floating offshore wind. 

No

10
Develop mechanisms for strategic investment in coordination with Ofgem to ensure that electricity networks can accommodate increased future demand levels, including large localised demand increases associated with electrification in manufacturing, transport and buildings, and that lack of network capacity does not cause delays in emissions reduction
The Government state that the upcoming Electricity Network Strategy will lay out policy priorities and measures to enable required timely investment into the network. The Government has not set a plan to accommodate investment to align with increased future demand levels
No
11
Work in partnership with Ofgem to publish and implement a new Smart System Plan and Energy Data and Digitalisation Strategy, including working with DCMS on cyber-security, in order to continue to unlock the full benefits of electricity system flexibility. Ensure that, alongside smart standards for heating, all electricity users have access to half-hourly metering and the option of tariffs that encourage flexibility in use of electric heat and electric vehicle charging.

The Government has published, with Ofgem, a new Smart Systems and Flexibility Plan and the UK's first Energy Digitalisation Strategy. It includes measures to facilitate flexibility from, and protect, consumers, removing barriers to flexibility on the grid including long duration storage, reforming markets to reward flexibility, and digitalising our energy system.

Yes
12
There must be financial and market incentives under a policy framework to boost the uptake of hydrogen. There must be incentives for early use of hydrogen; avoiding perverse incentives in the production of hydrogen; and creating a decarbonisation level playing field so that incentives for hydrogen use are designed so that bias is not introduced towards hydrogen solutions where electrification is not competitive

The Hydrogen Strategy proposed several commitments to creating a market for hydrogen, including market framework and regulatory framework, these include:

- Publish a consultation response to the Hydrogen Business Model in Q1 2022, with the aim to finalise the business model in 2022, enabling the first contracts to be allocated from Q1 2023.

- Undertake further work to understand and develop appropriate market frameworks to drive investment and deployment and transition to longer term competitive market frameworks, aiming to publish initial conclusions and proposals in early 2022.

- Work across government to highlight the potential role of hydrogen in the future energy system and consider whether and how this should be reflected in wider regulatory and policy changes.

Partly
13

The Hydrogen Strategy should focus hydrogen demand on areas where that cannot feasibly decarbonise without it

The Hydrogen Strategy refers to hydrogen's potential to support the deep decarbonisation of the UK economy, particularly in 'hard to electrify' UK industrial sectors, and can provide greener, flexible energy across power, heat and transport. This signals a focus for hydrogen in hard to debate areas of key demand
Yes
14
The Hydrogen Strategy should set out an intention to pursue proven solutions (e.g. electrification) in the 2020s, in parallel with developing hydrogen
The Hydrogen Strategy states low carbon hydrogen will play an important complementary and enabling role alongside clean electricity in decarbonising the energy system. It notes that hydrogen is suited to use in a number of sectors where electrification is not feasible or is too costly, and other decarbonisation options are limited. This signals a parallel approach that pursues electrification as well as hydrogen development.
Yes
15
In its Hydrogen Strategy, the Government should set out its vision for the respective balance between hydrogen produced from electrolysis and from CCS out to 2035. The CCC call for a 'blue hydrogen bridge' approach, which would entail supplementing electrolysis with scalable production from routes involving carbon capture and storage (CCS) to enable sufficient low-carbon hydrogen production to meet a fuller range of emerging demands. This approach will both reduce emissions more quickly in the near-term as well as develop the role of hydrogen across a range of sectors.
The Hydrogen Strategy is clear that to meet the Government's ambition for 5GW of low carbon hydrogen production capacity by 2030, the Government will commit to a 'twin track' approach to hydrogen production, supporting both electrolytic and CCUS-enabled hydrogen. The Government will provide further detail on their production strategy and twin track approach by early 2022.
Partly
Last updated March 2022